Loading...
Top PHP Web Development Trends To Watch In 2022
However, PHP has never failed to drag down itself from the competition. PHP has also adopted such trends to help you improve the quality of your services and your business performance.


PHP language has been the most promising language which has made its way in the field of web development. And Facebook is one of them which has been utilizing language successfully. As per the latest report, as of January 2021, approximately 80% of websites were built using PHP.


However, there are other programming languages too which have been widely used for web application development like Java, Python, JavaScript, Ruby, and CSS/HTML. PHP has proven to be a powerful tool for building simple and complex web applications due to its flexible, robust, and secured features.


Why Choose PHP Web Development?
PHP is an open-source scripting language that consists of high-end features and can be used in various programming tasks even outside the context of web applications. Using the PHP framework, you can develop complex and high-performance web applications that are reliable and faster too.


Upon having app requirements, development cost and timeframe, experience level, and hosting plans, PHP offers a variety of frameworks to choose from. But, in the midst of various technologies, it's important to have a clear understanding of the latest PHP frameworks and trends which might help you in business.


Many big companies like PayTM, Swiggy, CureFit, Zomato, Byju, Dream11, and PolicyBazaar are using the PHP frameworks. But what about in upcoming years? What changes could we expect to see in PHP web development in the coming time?


PHP Web Development Trends in 2022
Well, along with PHP many leading technologies have started to develop and set new trends. But, now, let's focus on PHP web development trends that will dominate in 2022.


Integration of PHP and Cloud to Build Web Applications
As a renowned and top-notch PHP development company, The One Technologies thinks that this year will be the milestone year in which PHP will create a broad cloud infrastructure. Although, many organizations have started to see the potential benefits of using cloud computing and PHP web development tools, whereas, many are still waiting to adopt this technology and boost their business websites.


A recent survey says that around 79% of the website and application development companies use the PHP and the cloud framework in order to leverage the benefits of both technologies together.


Therefore, cloud computing will give a boost to PHP web development, giving more power than before. With over 70% of the world's companies depending on cloud computing, such a merger will create a new wave of revolution in web development which is more flexible, scalable, and cost-effective.


Accelerated Mobile Pages (AMP)
Google has come up with Accelerated Mobile Pages (AMP) in its search results and this concentrates on those sites that are effectively open through cell phones.


This helps to accelerate the site pages and loads quickly. Integrating AMP in your PHP-driven website helps to increase the ranking of a business listing in online directories such as Google, LinkedIn, Yellow Pages, etc.
Therefore, PHP developers are increasingly using Accelerated Mobile Pages (AMP) to ensure that their webpages not only load faster but can be accessed through mobile web browsers.


When you hire PHP developer or consult the web development services to design your business website, then focus on the AMP version of the website to get a higher ranking.


Improved Cyber Security of Website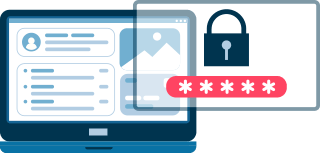 With PHP advancement tools, you can easily implement robust cyber security solutions that help to secure web applications. In this ever-changing world, people have moved to online shopping instead of purchasing items from the local markets. Thus, the usages of debit cards and credit cards, and mobile wallets are also increased with the trend of online shopping.


Hence, security becomes a prime factor when you are allowing users to purchase from your website
and get the payment done via online. So, PHP development applications must integrate the various types of payment gateways and secure the transactions from all ends.


Use of IoT (Internet of Things)
IoT has been impressive in the field of technology. Many businesses are relying on IoT to make products smarter. Like, in the real estate business, IoT is used to make smart homes wherein each and every product can be controlled through mobile devices. A combination of PHP web development tools and IoT devices offers a great deal of help in the general coding structure.



Being a dynamic and popular programming language, the PHP framework is adopting the IoT at a fast pace. PHP 7 is the latest version of the technology that offers an easy synchronization programming thread that can perform multiple tasks with a single script. Other popular frameworks like Laravel, Symfony have adapted the IoT development requirements and this makes it the best possible solution.


Smart Chatbots
Chatbots are increasing in recent times. Many websites or organizations are integrating chatbots for their business to have smooth and hassle-free communication with clients. If you look at the latest trends, you will find out that PHP tools are widely used to build chatbots that use Machine Learning and Artificial Intelligence.
Since PHP is an open-source programming language, it gives the developers a wide breathing space in making profoundly practical chatbots in a brief period.


PHP is the most popular among developers who make conversational applications, thanks to the robust scripting language as well as a wide array of libraries that give them the alternative of choosing the best API for the activity.


Conclusion
In recent times, PHP web development is profoundly dynamic, unique and trendy. It allows developers to essentially create dynamic websites without any problem. Performance is another advantage offered by PHP tools and frameworks.
In this way, it's very important for every business to adopt the latest trends and technologies in order to beat their competitors.
The One Technologies
Kiran Bedaliya is the co-founder of the mobile app development company The One Technologies. He is managing everything from discussing project ideas with clients to its release. Due to the hectic schedule, he could not get enough time to nurture and sharpen his writing skills but he is an avid writer.
View kiran beladiya`s profile for more