Loading...
How Big Data Helping In COVID-19 Situation?
The Important Part of Big Data In The Fight Against COVID-19 Situation?
Big Data is a perfect irresistible tool that is now being applied in the Covid-19 pandemic situation to save the life of the people. In many ways, experts are using machine learning with big data to flatten the coronavirus curve, and to study the virus, gather a sensible public response and reopen the economies, communities, and countries. It is the most valuable combination that can become a great help in the COVID-19 situation.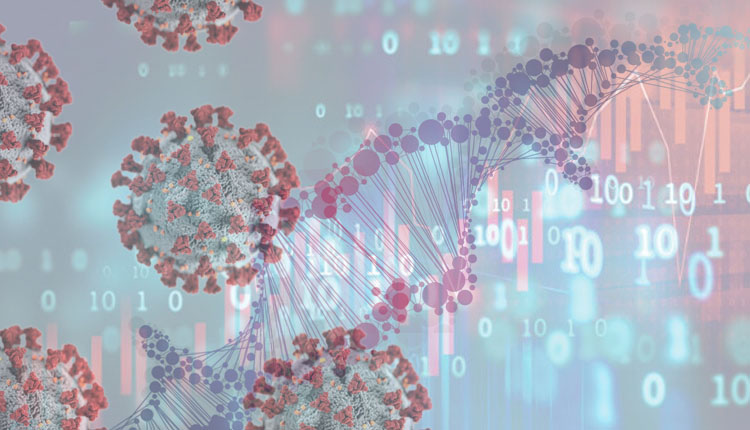 Here in this article, we will share how data scientists are leveraging big data to help the government in this pandemic scenario


They are predicting individual and community risk of infection deep understanding the risk factors involved and predicting individual risk of infection is recommended during this situation. Every risk factor has its role to play in analytical models-
Age, location and socioeconomic status
Pre-existing medical conditions
Social and hygiene practice
Number and frequency of meeting new individuals
Weather and climate
Researchers are going through the data harder to make precise predictions about COVID-19 and other diseases.
Predicting Patient Treatment Results - The community of healthcare data science has been leveraging big data for long to predict treatment results and understand the viability of different treatments. Doctors are predicting life and death with the big data which is helping them to find who needs a respirator urgently or who doesn't.


Patient monitoring after entering the hospital - The healthcare community is seeking new options for leveraging big data and machine learning to monitor patients, offer intervention, or first aid, and allocate resources. For instance, robots are being used to detect the temperature of the patients using infrared thermometers. The quick scan determines who has a fever and who doesn't. There are systems that alert doctors for further examination of the patient when he shows potential signs of infection.


Determining promising drug candidates - Computers are showing instant and better research work when it comes to drug discovery. More scientists are now relying on machine learning to predict the interaction of virus protein with existing or novel drugs. This process is named as DTI prediction or Drug-target interaction.


Estimating real-time spread and forecasting of COVID-19 spread - Across the world, governments have worked with health systems to monitor the COVID-19 cases and location and timing of infections. However, they used traditional methods and invested heavily in labor. Social media came to rescue and expand the knowledge in real-time.


Mobile apps for tracing contact - The Indian government has developed mobile app Aarogya Setu to help trace contacts. The app shows the number of positive cases is there near the location of the user so that he/she can be extra protection against the virus.
It is an open-source cross-platform COVID-19 contact tracing, syndrome mapping, and self-assessment digital service provided by the Indian government to its citizens. In the app, the users can take an assessment of their health and save data which is later used by the app officials to generate health records nearby the location of the user.
No doubt machine learning and big data solutions are going hand-in-hand to beat the COVID-19 situation. Several drugs for coronavirus have been prepared using big data and many of them are under clinical trials. This technology is significant in the fight against coronavirus and future pandemic situations. Moreover, technologies like big data, machine learning, and artificial intelligence can instantly and effectively analyze data to assist researchers in getting prepared for future pandemics.
NEX
Divyesh Aegis is a senior writer and working with NEX – leading mobile and web development company in USA. You can contact his in order to hire digital marketing to avail the highly functional mobile and web development solutions. He has several years of experience in the field of SEO.
View Divyesh Aegis`s profile for more