Loading...
How To Use Cloudways For A Simple Magento Google Cloud Installation?
The digital business success and failure depend on the hosting solution performance. If the business knows which hosting to choose when it has a shared hosting solution, cloud hosting solution, and a dedicated server?
No wonder, shared hosting for eCommerce is never a great idea until and unless the business owner is interested in cheap solution only. Dedicated servers, whereas act as a good option when it comes to performance. However, these servers cannot assure protection against uncertainty and when such a situation comes, eCommerce store has to suffer.
What remains is cloud hosting, which is the only great deal to think about. If anything happens on a cloud server, it would get transferred to the next cloud server in no time, without interrupting the eCommerce store.
When it is about cloud hosting options for eCommerce stores- most hire Magento Programmers to find Magento Google cloud hosting as an ideal option since it meets all the demands. Let's learn in detail-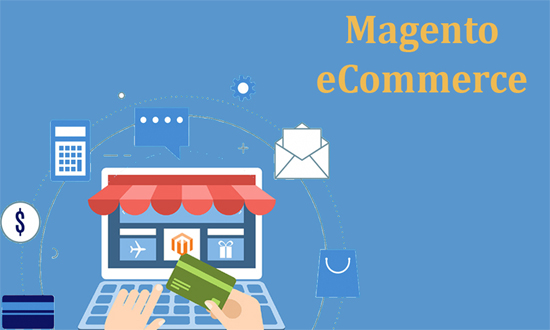 Picking Magento Google Cloud as a hosting option
The foremost reason to choose Google Cloud is that it powers most of the infrastructure of Google including the search engine.
To gain benefit from the Google Cloud Engine, Magento store owners should select a managed Google Cloud Engine hosting solution due to the fact that fewer Magento store owners have the technical knowledge to manage the initial migration and successful application setup and server management operations. So, they require a reliable managed Google cloud hosting platform that eliminates all the issues with server management to enhance focus on business growth.
There are two simple solutions for all Magento store users to address their hosting woes-
1. Launch a Magento store on Google Cloud. Cloudways involves an easy-to-follow GUI based process of releasing a Magento store on a managed Google Cloud Engine server.
2. If you understand CLI commands and want to install the Magento store on managed GC server, Cloudways can be the best option as it supports CLI based installation process for Magento stores.
How to do Magento GC hosting through GUI?
We are using Cloudways to demo the ease of installing Magento Google Cloud hosting via GUI. The platform offers 1-click supported Magento hosting that connects industry-leading functionalities like two-factor authentication, IP whitelisting, and more.


Here are the steps to follow-
Signup for cloud hosting
Launch your first server on the platform

Launching GCE server and Magento app on CLoudways platform
Click on the Launch
Choose the Magento version of your choice to launch your server.
Give a name to your app, server, project
Select Google cloud as the cloud provider
Define the database size and location of a data center to host the server
Tap on Launch Now button at the bottom right corner
The server and app will setup in a few minutes by the platform. The whole process is automated and you can just sit and relax on your chair or do your other tasks. Once the process gets over, the magenta app would be ready for your eCommerce.
Once the server is setup and running, you can navigate to the Google Cloud hosting server. You will find a server management screen and all the options that can be used to manage several server settings.
To gain the details of the Magento app, navigate to the app management screen where you will find application-level credentials and access links.
If you want to view your Magento store, you can select the application URL which can be found on the Access Details screen. To open the admin panel, tap the link under the admin panel and enter the given credentials to log into the panel. Once you logged in, you can access the dashboard of your Magento store.

Benefits of using Cloudways for Google Cloud
Cloudways can be a perfect platform in case you are interested in hosting a Magento store on a managed Google cloud server. It includes several features like server and app management, server security, continuous support, store security, and a fast stack for quick performance.

Major benefits it provides-
Advance cache for better-enhanced performance – Cloudways provides a robust combination of NGINX web servers and Apache.
Ironclad security – With features like IP whitelisting, dedicated firewalls, free SSL certificates, and other security features, cloudways guarantee a secured platform for your Magento store.
Collaboration – Magento stores are built and managed by several people. Using cloudways can simplify collaboration and allows server owners to add or remove team members. It also lets the owners distribute server and app access rights to each individual.
Server access and control – cloudways provide SSH and SFTP access to ease the maintenance and control work of the server. However, this needs knowledge of CLI commands though. Magento store owners are not tech-savvy all the time to use CLI commands and so the Cloudways platform provides them all server management functionalities in the dashboard.
NEX
Divyesh Aegis is a senior writer and working with NEX – leading mobile and web development company in USA. You can contact his in order to hire digital marketing to avail the highly functional mobile and web development solutions. He has several years of experience in the field of SEO.
View Divyesh Aegis`s profile for more