Loading...
6 Practical Tips To Keep Your Accounting Firm's Data Secure
Accounting firms nowadays are considered to be both data collectors as well as data overseers, simply because they are managing and distributing information of a large scale with the help of modern data technologies. From payroll information to tax preparations, Accounting firms now also have to undertake the responsibility of managing not only their own data but also the data of their clients and customers with the help of Cloud hosted services.


Data security is a huge aspect of any Accounting firm and may even be considered to be their most valuable resource. Large businesses and corporations have the necessary resources and knowledge to put up robust and resilient data security protocols in place but small and medium sized industries often lack said resources and knowledge and end up as victims of cyberattacks. In such a case, not only is the personal information of clients at risk but also the firms internal and confidential data, which in turns puts at risk the reputation of the firm, which is critical for any Accounting firm. These 6 practical tips to help you keep your data secure will surely help you to get an idea of the risks and the know-how to properly set-up data security measures for your firm.

The scary thing is that most data is now stored digitally which makes them extremely susceptible to cyberattacks. And to make matters worse, SMB Accounting firms are more at risk as they generally don't have the resources or the IT knowhow to prevent network intrusions by skilled hackers. This is a great threat to not only the firm's data but also its reputation. Here are 6 practical tips to help you keep your Accounting Firm's data secure, using the latest and the greatest Cloud accounting services.
1. Monitor and administer proper access protocols
Crucial confidential data like balance spreadsheets, check registers, legal documents, valuation analyses, and private employee records should only be accessible to the concerned departments and employees. An organization should always have proper measures in place to restrict and monitor employee access and proper classification of who can access, share, and edit documents. A salesperson need not need access to Accounting data, and an accountant shall have no access to HR data. There should also be a bona fide permission bases access control in place to eliminate opportunities for unauthorized access.
2. Encrypt and back-up
A great way to ensure data security is to encrypt your confidential data and to store multiple incomplete copies of its entire database in multiple locations. Data encryption strategies should be implemented for the entire database for both in rest and in transit modes. Full disk encryption are also recommended for local and portable systems at the workplace to ensure better data security and to deter cyber-criminals from gaining unauthorized access to your firm's data.
3. Create physical security protocols
IT security measures alone wont help you to properly secure your data, firms also need to invest in proper physical security measures like multi-factor authentication processes, RFID cards, bio-metric access to critical areas, and many more. They should also use security guards to maintain individual access control for added data security. Technical safeguards are also necessary for proper data security and usually includes security measures like hardware and software locks, portable storage media locks, etc.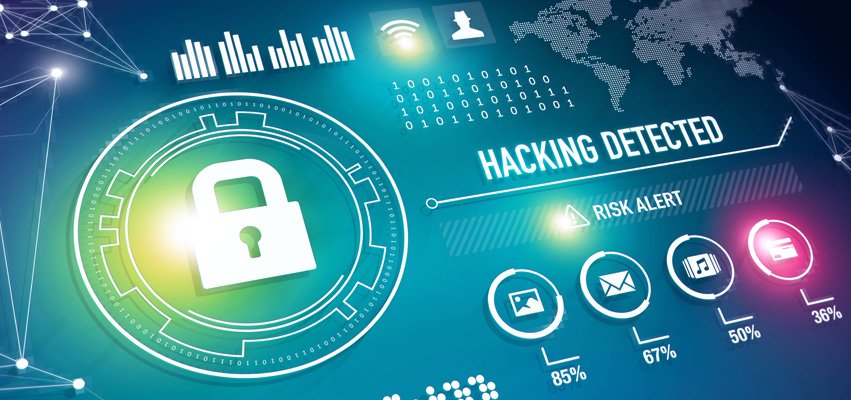 4. Employee training
A CPA firms data security can be further strengthened by properly training the employees in data security management. They should be instructed to regularly change their system and other passwords and how to create strong and appropriate passwords for their systems. They should also be made aware of their access permissions and other best practices that will help the firm in boosting their data security protocols and will also at the same time encourage the employees to monitor and manage the security of their share of data against data security issues.
5. Create a contingency plan
As data security strategies get more advanced and creative each day, so do cyber-criminals. It is in the best interest for your firm to create a contingency plan for the worst case scenario of unauthorized intrusion, even after having multiple digital data security measures in place. The contingency plan should in detail map out all available options and a plan of action for such scenarios. Before you get to mitigating the issue, the evidence should first be saved and studies to prevent future issues of the same nature and learn from your previous mistakes.
6. Adopt the Cloud
The best way to ensure greater data security is to adopt the Cloud and store all of your data in the Cloud. Cloud service and solution providers strive to great lengths to ensure data security and employ numerous and redundant data security measures to avoid data security and theft issues. You can easily get all of the above mentioned features with the Cloud and the best thing is that you won't even have to do it yourself. Furthermore, you, as a firm will also get numerous data security options and control over the whole Cloud infrastructure dealing with your firm's data, which will help you keep an eye on the data flow, individually. In other words, the Cloud is usually the safest environment for your confidential data!
Real Time Cloud Services Akash Deb, is a content editor/writer currently employed with Real Time Cloud Services, an industry leading QuickBooks Cloud and Application Hosting service provider. He has a strange affinity with everything that has anything to do with technology. He is currently seeking knowledge and waiting for an opportunity to make it big one day and with his own advertising start-up. But until then, he is happy to do what he's good at and that's writing about tech.
View Akash Deb`s profile for more